15th April, 2010
A mother who had just cradled her newborn son died seconds later from an unknown cause.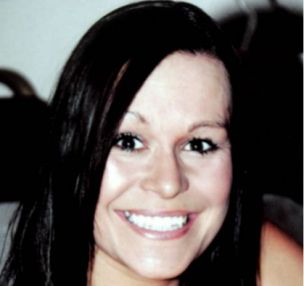 Julie Welsh, 28, fell unconscious just 20 seconds after holding her son Isaac for the first time and smiling at how much hair he had.
Miss Welsh, a former judo champion, suffered flu and a kidney infection during her pregnancy, but there was no obvious cause for concern before the birth last week.
Julie's parents Les and Margaret, of Blyth, Northumberland, are waiting to discover what caused her death in Royal Derby General Hospital.
The coroner has told them their daughter is the only person in 20 years to die in such a mysterious way.
Mrs Welsh, 51, said: 'She give birth to Isaac by Caesarean, kissed him and was surprised because he had loads of hair. Within 15 to 20 seconds she was dead and we are still waiting to find out why. We still don't know what happened. We can't even speculate. Hopefully the inquest will give us answers.'
.Isaac is being cared for by his father Pete, 30, who was due to marry Miss Welsh next year. They lived together in Long Eaton, Derbyshire.
Mr Welsh, 50, said: 'Whenever I kiss Isaac I will do it twice – once for me and one from his mum. She is a star missing from our sky now.'

Guest

Guest





How tragic for Isaac and his father. God bless both and rest in peace Julie. At least Isaac can be told that his mum held him and smiled at him.

Guest

Guest






---
Permissions in this forum:
You
cannot
reply to topics in this forum