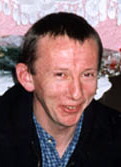 Matthew Carroll from Keyes Park, Limerick is missing since June 1998. Matthew was last seen at Childers Road, Limerick City. He was 30 years old when he went missing.
He is described as 5 feet 4 inches in height, of thin build with blonde hair and blue eyes.
Anyone with information should contact the Gardaí at Roxboro Road Garda Station telephone number 061 - 212400.

Guest

Guest





Garda missing person unit may be set up

Wednesday, 23 July 2008

A Garda study has been sanctioned to look into the possibility of setting up a dedicated Garda-run missing persons unit, which will signal hope for Limerick families of people who have gone missing.
Image

Limerick West Fianna Fáil TD, John Cregan has welcomed the news that the Garda Inspectorate is to consider setting up the unit, which could be similar in style to the team from US TV show 'Without a Trace'.

The study—which will re-examine Irish/international procedures and look at the possibility of introducing an 'Amber Alert' system for missing persons similar to an American model—follows a request by the Minister for Justice, Equality and Law Reform, Dermot Ahern.

Six Limerick people who have gone missing in the last 12 years are currently still unaccounted for and appeals for information are made on the website: www.missing.ie

These include Aengus 'Gussie' Shanahan, Matthew Carroll, Tony Brosnan, Dennis Walsh and Des Walsh.

"There are few things as traumatic for a family as having a loved one go missing. No one can imagine the suffering they go through, the heartache they endure. Under such circumstances it is only right that everything should be done to help them trace the missing person," said Deputy John Cregan.

http://www.limerickindependent.com/local-news/local-news/garda-missing-person-unit-may-be-set-up/

_________________________________________________________________________________________________
\'Those who deny freedom to others deserve it not for themselves.\' Abraham Lincoln

Similar topics
---
Permissions in this forum:
You
cannot
reply to topics in this forum