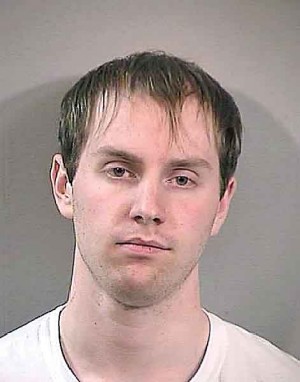 BOISE—Alexander Lynn Trowell, 19, of Nampa, Idaho, was sentenced today to 57 months in prison followed by 10 years of supervised release, announced U.S. Attorney Wendy J. Olson. On September 12, 2011, Trowell pled guilty to the charge of interstate travel with intent to engage in illicit sexual conduct with a 12-year-old minor. Chief U.S. District Judge B. Lynn Winmill also issued a no-contact order between Trowell and the victim or her family, and ordered Trowell to pay $24, 958.64 in restitution and attend sex offender treatment.
According to court documents, Trowell met the girl, then age 11, in the summer of 2010 while playing an online game. Over the next few months, Trowell called and texted the girl and used the game site's chat room to communicate. In December 2010, shortly after the girl turned 12, Trowell drove from Nampa to Albuquerque intending to meet the girl at a hotel. Trowell was contacted en route by New Mexico police after being alerted by the girl's mother. He returned to Idaho without meeting the girl.
According to the plea agreement, Trowell admitted that he continued to communicate with the girl and they devised a plan for her to run away. He purchased a one-way plane ticket from Albuquerque to Boise. On April 20, the girl flew from Albuquerque to Boise. Trowell met the girl at the Boise airport and drove her to his home in Nampa. After being alerted by the girl's mother, Nampa Police investigated and arrested Trowell at his home the next morning. The girl was returned to her parents in New Mexico. According to the plea agreement, Trowell admitted that he and the girl engaged in sexual contact.
The victim's mother attended the sentencing hearing and spoke to the court about the devastating impact the crime has had on her daughter and the rest of the family. She also asked the court for leniency in sentencing Trowell.
"Protecting children against sexual exploitation is a critical law enforcement mission," said Olson. "Tragically, in this case, a young man lured a young girl from her home and sexually exploited her. This conduct caused unimaginable harm to the victim and her family. Mr. Trowell must spend this significant sentence in prison both to atone for his crime and for the damage he has caused and to protect our community. We extend our deepest sympathy to the young victim in this case and her family."
"No child should be victimized by such an egregious criminal act," said FBI Special Agent in Charge David J. Johnson. "When a child goes missing it is critical that law enforcement collaborate efficiently and effectively. Thanks to excellent law enforcement partnerships in Idaho and New Mexico, a young girl was reunited with her parents and a perpetrator is off the streets."
The case was investigated by the Nampa Police Department and the Federal Bureau of Investigation, with assistance from the Albuquerque Police Department.
This case was brought as part of Project Safe Childhood, a nationwide initiative to combat the growing epidemic of child sexual exploitation and abuse launched in May 2006 by the Department of Justice. Led by U.S. Attorneys' Offices and the Criminal Division's Child Exploitation and Obscenity Section (CEOS), Project Safe Childhood marshals federal, state and local resources to better locate, apprehend, and prosecute individuals who exploit children, as well as to identify and rescue victims. For more information about Project Safe Childhood, please visit
www.projectsafechildhood.gov
.
http://www.justice.gov/usao/id/news/2011/dec/trowell12022011.html

---
Permissions in this forum:
You
cannot
reply to topics in this forum