BALTIMORE—U.S. District Judge Ellen L. Hollander sentenced Scott Seidel, age 21, of Owings Mills, Maryland, today to two years in prison followed by 25 years of supervised release for possessing child pornography. Judge Hollander ordered that upon his release from prison, Seidel must register as a sex offender in the place where he resides, where he is an employee, and where he is a student, under the Sex Offender Registration and Notification Act (SORNA).
The sentence was announced by United States Attorney for the District of Maryland Rod J. Rosenstein; Special Agent in Charge Richard A. McFeely of the Federal Bureau of Investigation; and Superintendent William Colarulo of the Radnor Township, Pennsylvania Police Department.
According to his plea agreement, Seidel regularly visited a website intended for users age 13 to 19, that allowed users to communicate via chat and webcam. Seidel would often portray himself as an FBI agent while on the website, or use another false identity. On three to five occasions, Seidel, posing as an FBI agent, told young females on the website that someone was hacking into their computer. Seidel, simultaneously posing as the FBI agent and the computer hacker, would cause young, female teen chat room users—some of whom claimed to be as young as 13 years—to expose themselves to him and perform specific sexual acts while exposed to the Internet webcam. Seidel inviegled at least one victim by threatening to have FBI agents come to her home unless she continued to chat with the hacker—who was also Seidel—and comply with the alleged hacker's demands. Seidel, acting as the FBI agent, convinced the young girl that she needed to remain in the chat and compliant with the demands of the hacker to give the FBI time to identify the hacker. The images of the child engaging in sexually explicit conduct were transmitted and recorded on Seidel's laptop computer.
A forensic examination of Siedel's laptop revealed numerous images of teenage girls with whom he would chat while pretending to be an FBI agent. Some of these images portray the young women in sexually provocative poses. Additionally, there were at least 75 images of a girl who appears to be around 10 years old, which display the nude or partially nude child.
This case was brought as part of Project Safe Childhood, a nationwide initiative to combat the growing epidemic of child sexual exploitation and abuse launched in May 2006 by the Department of Justice. Led by United States Attorneys' Offices and the Criminal Division's Child Exploitation and Obscenity Section (CEOS), Project Safe Childhood marshals federal, state and local resources to better locate, apprehend and prosecute individuals who exploit children via the Internet, as well as to identify and rescue victims. For more information about Project Safe Childhood, please visit
www.projectsafechildhood.gov
. Details about Maryland's program are available at
www.justice.gov/usao/md/Safe-Childhood/index.html
.
United States Attorney Rod J. Rosenstein commended the FBI and Radnor Township Police Department for their work in the investigation. Mr. Rosenstein thanked Assistant U.S. Attorney P. Michael Cunningham, who prosecuted the case.
http://www.justice.gov/usao/md/Public-Affairs/press_releases/press08/OwingsMillsManSentencedforPossessingChildPornography.html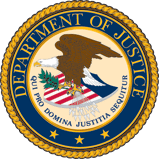 ---
Permissions in this forum:
You
cannot
reply to topics in this forum