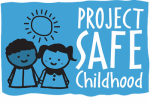 DAYTON—Allen Yun Johnson, 27, of Xenia, was sentenced in United States District Court here to 18 months in prison for engaging in sexual contact with a child he was babysitting.
Carter M. Stewart, United States Attorney for the Southern District of Ohio, Edward J. Hanko, Special Agent in Charge, Federal Bureau of Investigations (FBI), and the Air Force Office of Special Investigations (AFOSI), announced the sentence handed down today by United States District Judge Thomas M. Rose.
Johnson pleaded guilty in September to one count of knowingly engaging in sexual contact and causing sexual contact with a child who had not yet attained the age of 12 years. Johnson was arrested on August 1, 2011 following his July 26, 2011 indictment on the charge. He was released on bond shortly after his arrest and ordered not to associate with children under the age of 18 nor associate or loiter in any place where minor children congregate.
According to the statement of facts filed with Johnson's plea, on the evening of April 16, 2011, he engaged in and caused abusive sexual contact with a 6-year-old child he was babysitting on Wright-Patterson Air Force Base. Johnson put a blindfold over the child's eyes, exposed himself, and instructed the child to reach out and feel what was in front of the child.
A subsequent search of Johnson's computer revealed seven pictures containing child pornography and 12 pictures containing cartoon depictions of child pornography.
Johnson's sentence calls for him to be enrolled in the Bureau of Prisons' Sex Offender Treatment program. After he serves his prison time, he must also register as a sex offender for five years in compliance with the Sex Offender Registration and Notification Act (SORNA) and keep his registration current wherever he resides, is employed, or is a student. While under supervised release, the court will also monitor his activities on his computer.
Stewart commended the cooperative investigation of this case by AFOSI and FBI agents, and Assistant U.S. Attorney William Schenck and former Special Assistant U.S. Attorney Segev Phillips, who prosecuted the case.
http://www.justice.gov/usao/ohs/news/12-20-11.html

---
Permissions in this forum:
You
cannot
reply to topics in this forum