BALTIMOREóU.S. District Judge J. Frederick Motz sentenced Bret W. Desmarteau, age 30, formerly of Odenton, Maryland, today to five years in prison, followed by lifetime supervised release, for possessing child pornography. Judge Motz also ordered that upon his release from prison, Desmarteau must register as a sex offender in the place where he resides, where he is an employee, and where he is a student, under the Sex Offender Registration and Notification Act (SORNA).
The sentence was announced by United States Attorney for the District of Maryland Rod J. Rosenstein; Special Agent in Charge Richard A. McFeely of the Federal Bureau of Investigation; and Major General David Quantock, Provost Marshal General of the Army and Commanding General of the U.S. Army Criminal Investigation Command.
According to his plea agreement, Desmarteau was a member of the National Guard and periodically employed by the 29th Infantry Division of the Maryland National Guard. In September 2009, and again in January 2010, FBI undercover agents (UCs) operating on an Internet file sharing site suspected of being used for the receipt and distribution of child pornography, requested access to profiles later identified as belonging to Desmarteau. Once the UCs were granted access they were able to browse the available pictures being shared and download images of children engaged in sexually explicit conduct. In January 2010, the UC observed there were over 10,000 images available for download. Most of the images downloaded by the UCs contained pictures of boys, both prepubescent and post-pubescent, engaged in sexually explicit conduct or lascivious display of the genitalia. The IP addresses used for both profiles traced back to an address in Odenton, Maryland
On January 14, 2010, a different FBI UC was able to download pictures and videos from one of Desmarteauís profiles operating from an IP address assigned to a location on Ft. Huachuca, Arizona. Coincidentally, in January 2010, Desmarteau traveled to Ft. Huachuca, intending to participate in a class related to his military duties.
FBI investigators learned that Desmarteau was renting space from the owner of a property on Apple Blossom Lane in Odenton, Maryland. On April 19, 2010, the FBI executed a search warrant at Desmarteauís residence, and seized computers and computer peripherals. A forensic evaluation of the computers revealed numerous files containing child pornography, including files depicting prepubescent minors, as well as material that portrayed sadistic or masochistic conduct or other depictions of violence. There were far in excess of 600 images of child pornography on Desmarteauís computer and the investigation also revealed that he traded child pornography with an undercover law enforcement operative in Canada prior to the search.
This case was brought as part of Project Safe Childhood, a nationwide initiative to combat the growing epidemic of child sexual exploitation and abuse launched in May 2006 by the Department of Justice. Led by United States Attorneysí Offices and the Criminal Divisionís Child Exploitation and Obscenity Section (CEOS), Project Safe Childhood marshals federal, state, and local resources to better locate, apprehend, and prosecute individuals who exploit children via the Internet, as well as to identify and rescue victims. For more information about Project Safe Childhood, please visit
www.projectsafechildhood.gov.
Details about Marylandís program are available at
www.justice.gov/usao/md/Safe-Childhood/index.html.
United States Attorney Rod J. Rosenstein commended the FBI and Army CID for their work in the investigation and recognized ICE-Homeland Security Investigations for its assistance. Mr. Rosenstein thanked Assistant U.S. Attorney P. Michael Cunningham, who prosecuted the case.
http://www.justice.gov/usao/md/Public-Affairs/press_releases/press08/FormerOdentonManandNationalGuardsmanSentencedto5YearsinPrisonforPossessingChildPornography.html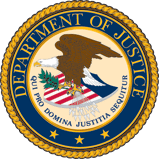 Similar topics
---
Permissions in this forum:
You
cannot
reply to topics in this forum