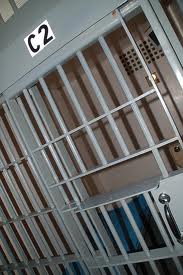 MADISON, WI—John W. Vaudreuil, United States Attorney for the Western District of Wisconsin, announced that Jeff Matheson, 41, Balsam Lake, Wis., pleaded guilty today in U.S. District Court in Madison to distribution of child pornography. A federal grand jury in Madison returned an indictment against Matheson on October 26, 2011. Matheson was charged with two counts of distributing child pornography and one count of possessing child pornography.

At today's plea hearing, the government provided a factual proffer of the offense. This included the fact that on December 12, 2010, an FBI agent signed on to an undercover computer in Plano, Texas and accessed a peer-to-peer file-sharing program. The agent saw that a user was sharing child pornography files. The agent started downloading these files from that user's account. The agent downloaded 399 files in 20 minutes. The agent captured the IP address for that user with special software. The IP address came back to a subscriber in Balsam Lake.

The FBI obtained a search warrant for the subscriber's residence and executed the warrant on March 18, 2011. Agents found a Gateway computer located on a table in the dining room. Forensic analysis of the computer showed that it contained multiple files of child pornography.

The FBI interviewed Jeff Matheson at the residence. Matheson admitted to the FBI that he used peer-to-peer software to search the Internet to find photos of children. He said he liked finding nude photos and movies of girls under the age of 12. He said he made all of his photos and movies available for sharing using peer-to-peer file-sharing programs. Most of the child pornography images on his computer were downloaded using peer-to-peer software. Matheson admitted his user name was the same as the one that distributed the 399 files to the undercover FBI agent in Texas.

Chief U.S. District Judge William Conley scheduled sentencing for May 10, 2012, at 2:00 p.m. Matheson faces a mandatory minimum prison sentence of five years and a maximum sentence of 20 years in federal prison and a $250,000 fine.

The charges against Matheson were the result of an investigation conducted by the Federal Bureau of Investigation and Polk County Sheriff's Office. The prosecution of this case is being handled by Assistant U.S. Attorney Daniel J. Graber.

This case was brought as part of Project Safe Childhood, a nationwide initiative to combat the growing epidemic of child sexual exploitation and abuse launched in May 2006 by the Department of Justice. Led by U.S. Attorneys' Offices and the Criminal Division's Child Exploitation and Obscenity Section (CEOS), Project Safe Childhood marshals federal, state, and local resources to better locate, apprehend, and prosecute individuals who exploit children via the Internet, as well as to identify and rescue victims. For more information about Project Safe Childhood, please visit www.projectsafechildhood.gov.
http://www.fbi.gov/milwaukee/press-releases/2012/balsam-lake-man-pleads-guilty-to-distribution-of-child-pornography/

---
Permissions in this forum:
You
cannot
reply to topics in this forum