Acting United States Attorney A. Lee Bentley, III announces that Scott Anthony Estes (18, Illinois) today pleaded guilty to distribution of child pornography. He faces a mandatory minimum of 15 years' imprisonment and a maximum penalty of up to 40 years in federal prison.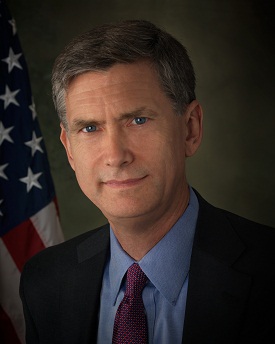 Attorney A. Lee Bentley

Estes was indicted on April 17, 2013.

According to the plea agreement, Estes began contact with a 10-year-old boy on Xbox Live. Estes attempted to convince the child to engage in a sexual relationship and sought naked pictures of the child. The child then told his father about the conversation, and the father contacted law enforcement. Law enforcement began an undercover investigation and continued communication with Estes. Estes, believing that he was still talking to the child, sent videos depicting child pornography and images of Estes' genitalia.

Estes was arrested by law enforcement on March 22, 2013. During an interview, Estes stated that he had met the child while playing a video game played on Xbox. Estes also admitted to sending a picture of his genitalia to the child, as well as child pornography videos, and that he had asked the child to send naked pictures of himself. Estes stated that he had also been in communication with a 13-year-old boy in Texas and that he had met that child while playing Xbox as well.

Following Estes' arrest, a search warrant was conducted on his e-mail address. An examination of his e-mail account showed that he distributed child pornography to numerous persons between July 2012 and March 2013. Among the images and videos of child pornography distributed, several included pornographic videos that Estes had produced himself, while sexually abusing at least two children. A forensic review of Estes' cellular telephone showed that he possessed more than 1,200 images of child pornography, including images depicting infants being sexually abused. A majority of the images of child pornography depict children between the ages of 3 and 8.
http://www.fbi.gov/tampa/press-releases/2013/illinois-man-pleads-guilty-to-distribution-of-child-pornography-in-connection-with-xbox-sting

---
Permissions in this forum:
You
cannot
reply to topics in this forum