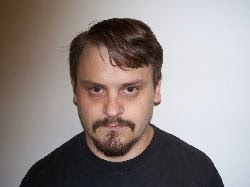 Matthew David Sluss aka "guildsolutions" had some time in his life, where he never thought he could be gay, until he endeavoured into the World-Wide-Web when knew for sure he was (gay) - when he has received a picture of a 14 year old boy - right there he was obsessed. He went on collecting these kind of photographes, by encrypting his CPU so that he would never be found. Disastrously for him, he was negligent in his attitude of login information, so finally his pictures were cought.
In 1995, Sluss was charged in Maryland for possession of child pornography. He was shocked to learn that he gets into trouble by possessing old photographs of naked and molested children that he never had contact with nor didn't even know them. Additionally he was also charged with intent to deliver child pornography as with fourth degree sexual assault. Having reached a plea deal with the prosecutors at the time, he received 18 months on probation and was ordered to obtain counseling and stay away from children.
Later in his life, Sluss moved to the state of Arkansas (possibly to leave behind his shock and prisonal past) and stayed with some other like-minded pedophile buddy. His dream about starting a new life with the old behaviour, has not turned out as the way he thought it would. But something in some moment provided him with the opportunity to befriend some neighborhood children who were being severely neglected, some common pedophile rationalization. Trying to establish the best he could in Arkansas, he decided to returned home to his native Maryland. Back home he learned, that he was wanted by Law Enforcement in Arkansas for the sexual abuse of those neighborhood children he had befriended, and was arrested and put to jail.
Meantime, Sluss continued to interact with children, even though it was expressly against the conditions of his Maryland conviction for child pornography. Upto that very day, Sluss continued to interact with children, having taken a trip with at least two of them and some other adult pedophile, Eric C. Hagen, aka "Stewedsquirrel" from Aurora, Colorado, in July of 2006, as evidenced by the photo gallery on his former blog - (blog.guildsolutions.com - Site is down). It is believed that Sluss and Hagen were roommates in Colorado at the time.
http://stayaway2.blogspot.com/2014/01/maryland-online-child-predators-1995.html


Similar topics
---
Permissions in this forum:
You
cannot
reply to topics in this forum