Katrice Lee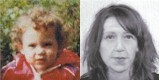 Age at disappearance: 2
Katrice disappeared from a Naafi shopping complex in Schloss Neuhaus, Paderborn in Germany on 28 November 1981. She was just two years old.
Her sister, Natasha, and her parents, who lived nearby at the time, have never lost hope that they will find out what happened to Katrice and they urge anyone with information to get in touch.
The accompanying age-progressed image has been created by the charity Missing People to suggest how Katrice might look aged 28.

Guest

Guest





The 25-year torment over girl who disappeared

Date: 28 November 2006

NATASHA Lee released a single balloon into the sky today in memory of her little sister who went missing 25 years ago.
Every year, she quietly pays tribute to Katrice Lee who vanished from a supermarket on November 28, 1981 – her second birthday. Today she would have been 27.
Her family say they never give up hope that one day they will find her.
Today, Natasha, 32, and her mother, Sharon, released a balloon with the message: 'Happy birthday Katrice, wherever you are.
'Love, your big sister.'
It is Natasha's little way of making sure her sister is never forgotten.


She said: 'I don't forget Katrice. She is the first thing I think of in the morning and the last thing I think of at night.
'I should have a sibling with me. I should be buying Christmas and birthday presents for her.
'At times it's quite heart-breaking to deal with.
'But you have to get on and live your daily life, but it's never far from the forefront of my mind.'
Katrice disappeared after a family trip to a superstore near their home near Dortmund, Germany, but despite international appeals, the youngster was never found.
The family believe she may have been kidnapped and brought up by another family, not knowing her real past.
Although Katrice's disappearance happened 25 years ago, the family's torment has never subsided.
Natasha, now of Russell Street, Gosport, said: 'Sometimes it's extremely hard. I remember blaming myself – if I had been there what could have happened, or why they didn't take me?
'Without knowing if she's dead or alive, we have never had closure as a family.
'I don't think she is dead, but I realise she might be. There is just no way of knowing.
'I believe that Katrice was taken for another family, because they possibly couldn't have children. I think she might be living another life.'



Natasha said that recent cases of children going missing had been hard for her and her family.
'Of course, just this year when Natascha Kampusch was found in Austria after being locked up for so many years, the parallels with what we think might have happened to Katrice made it especially difficult.'
dan.kerins@thenews.co.uk

Guest

Guest





Family of abducted toddler hope adult image brings breakthrough 26 years on

Charity creates new picture of girl parents believe was taken to order in Germany

Steven Morris The Guardian,
Friday 4 January 2008
For 26 years the family of Katrice Lee have lived with the image of her as a curly-haired toddler, just as she looked before she was snatched from them during a shopping trip.
Today, after years of loss and uncertainty, they are hoping that a new image released by the charity Missing People showing how Katrice might look now as a 28-year-old woman will provide a breakthrough in their search.

Katrice disappeared on her second birthday from a supermarket in Germany, where her father was serving as a soldier. Her mother turned away for a few moments to fetch a pack of crisps for the girl's party and when she looked back Katrice was gone.

The Lee family are convinced she was kidnapped to order for a family unable to have a child of their own. The Lees firmly believe that she is still alive but unaware of who her real parents are and who she really is.

When they look at the new image Katrice's parents, Ritchie and Sharon, see a young woman they would simply like to kiss and hug and start to get to know 26 years after she vanished.

Her older sister, Natasha Lee, sees the image and she imagines the times they would have shared - the shopping trips, the family parties, even the arguments.

After a year in which the torment of Madeleine McCann's family has dominated the British media, the trials of the Lees - and the hope the new image has given them - seem particularly acute.

"It's very weird," said Natasha, a 33-year-old civil servant from Hampshire. "In the picture she looks very much like my mum. I still think of her as a curly-haired girl of two years."

Ritchie Lee said: "She was very much a mother lookalike. Looking at the image makes me think that I'd like to see her in the flesh. I'd like to hold her."

Sharon added: "It's an eerie feeling. When I think of Katrice I think of a two-year-old girl. She could be anything now, she could have short hair, she could be a punk rocker."

Natasha, who leads the campaign to get her sister back, has broken but vivid memories of the day Katrice went missing - November 28 1981.

"My mum was busy rushing round," she said. "I remember asking her what she was doing. She was going to the Naafi [the forces' store] to get stuff for Katrice's party. I said to my mum I didn't want to go so I stayed with my Uncle Cliff and mum went with my dad, Katrice and my Aunty Wendy."

Floods of tears

The Naafi in Schloss Neuhaus, near Paderborn, was busy because it was the troops' payday. Ritchie, then a regimental quartermaster sergeant, waited in the car while his wife, her sister and Katrice went into the Naafi. "After 20 to 25 minutes I had a gut feeling that something wasn't right," he said. "I got out of the car but shook it off. I sat there for another 10 minutes and then thought that shopping couldn't have taken that long." He went into the shop and found his wife in floods of tears.

Natasha remembers her father coming home and telling her: "We can't find Katrice." "I didn't really understand what that meant. I associated losing something with losing a toy - you found it after a bit," she said.

Years of torment

Natasha, who remembers her mother "screaming and screaming", continued: "It was really horrible. Mums don't cry, kids cry. I also remember running round a car park looking for Katrice. I told my dad: 'She's not there,' and he replied: 'She's not going to be there, Tash.'"

The years of torment began. Natasha had a recurring dream in which she saw a pram in the wood near where the family lived. "I pull the hood up and just my sister's head is lying there," she said.

From the start the Lees were sure Katrice was taken to order. "My mum thinks they were being watched or followed," said Natasha. Ritchie added: "I was very sure from the start that she was taken for another family - call it a parent's intuition."

There have been occasional leads. Seven years ago the case was re-investigated and one witness reported seeing a man at the time of the disappearance with "yellow hair" carrying a girl from the supermarket. A woman also came forward to say that a man had confessed to abducting a girl from a supermarket in Germany and killing her after sexually assaulting her. Nothing came of it.

The case sometimes briefly attracts attention when another child goes missing. The Lees are struck by the similarities between Katrice's disappearance and the mystery of what happened to Madeleine McCann.

Memories

"It's hard for us when another child goes missing," said Natasha. "It brings back the memories. On the other hand, it's terrible to say and we feel awful about it but it also means that people remember Katrice's case."

She wishes she could remember more about her: "She was my world. I could never wait to get off the school bus to see her and she would always be waiting for me. I remember her red wellies. I just loved her. I wish I could remember more. I wish I had taken more in."

As always, Natasha released balloons to mark her sister's birthday carrying the slogan: "Come home Katrice, we will never stop looking for you."

"We have a gut feeling that Katrice is still alive and we will see her again," said Natasha. "Until we have proof that is not the truth, we will always believe it."

· Anyone with information regarding Katrice can call the confidential 24-hour charity Missing People on Freefone 0500 700 700, or email seensomeone@missingpeople.org.uk

Guest

Guest





http://www.skyoneonline.co.uk/missing_children/profile.php?id=1

Guest

Guest





---
Permissions in this forum:
You
cannot
reply to topics in this forum