Guest

Guest






Guest

Guest





Crystal Ann Tymich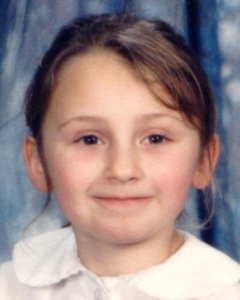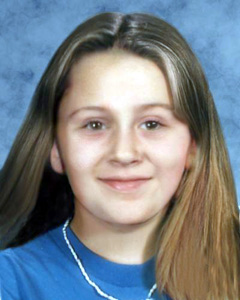 If you have information concerning this case, please contact:
Los Angeles Police Department - (213) 485-4175 or your local FBI
or The Polly Klaas® Foundation (800) 587-4357
Missing child information:
Missing Child: Crystal Ann Tymich
Date Missing: 6/30/1994
Missing From: South Central Los Angeles, CA
DOB: 9/23/1987
Age at Disappearance: 6 years
Sex: Female
Race: Caucasian
Height: 4'0"
Weight: 60 lbs.
Eyes: Hazel
Hair: Dark blonde, shoulder-length but may have been cut short later.
Circumstances: Crystal was last seen wearing a pink t-shirt, flowered shorts and white tennis shoes with a "Little Mermaid" design. She was last seen in the 6000 block of Brynhurst Avenue in South Central Los Angeles. Crystal's photo is shown age progressed to 18 years by the National Center for Missing and Exploited Children.

Guest

Guest





Sunday, August 31, 2008
Into the Abyss of the Missing

[Six-year-old Crystal Ann Tymich, dressed exactly as she was when she disappeared off the face of the earth]


From the files of the FBI's Missing Persons website.

Crystal Ann Tymich. On June 30, 1994, Crystal Tymich and her three brothers were playing in the yard behind their house. They lived in a middle-class neighborhood in the City of Angels. When their grandmother called them inside to watch the movie, "The Lion King," Crystal stayed behind as the three boys ran toward the house. Her brother Jeff later recalled: "We were throwing peaches over the roof to see who could throw them the furthest. Then my brothers left, and I ended up following them. And then we noticed my sister was no longer behind us." Just that quick, she went missing. A massive search ensued but the girl was never found. Ten years later, a tip led police to search the house across the street. Bones were found in the attic, but they turned out to be from animals. Jeff Tymich feels that someone who wanted a child took her. "I have a strong feeling she's [still] alive," he said.

Guest

Guest






---
Permissions in this forum:
You
cannot
reply to topics in this forum