3:20pm UK, Wednesday January 06, 2010
Roddy Mansfield, Sky News Online
Fears are growing for a man who scooped $30m on the Florida lottery and has now gone missing.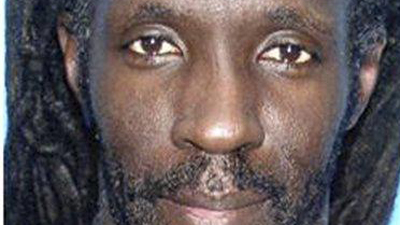 Shakespeare has apparently been pestered by people asking him for money
Abraham Shakespeare was earning just $8 an hour when he won the jackpot in 2006 after buying the winning ticket at his local convenience store.
But a few months ago he vanished and police now believe he may have been killed.
Shakespeare claimed he was not a material person and the money would not change his life.
But his win began causing him problems when people started asking him for money.
In 2007 Shakespeare was approached by a woman named Dee Dee Moore, who claimed she was writing a book about his life.
Moore soon became his financial adviser and bought his home for $655,000. She then took over mortgages taken out by Shakespeare totalling $370,000.
The lottery win transformed Shakespeare's life - but not entirely for the good
Shakespeare was officially reported as missing in November 2009.
Moore claimed she had helped him disappear and that he was simply 'lying low' because people were trying to "suck money out of him".
It has since emerged Moore was charged in 2001 with falsely claiming she was carjacked and raped.
Florida police say they are concerned by Shakespeare's failure to call his mother as usual at Christmas.
His mother said: "I hope so much he is alive somewhere and I want people to know if they ever win the lottery they know how to handle the people that come after them.
"They can be dangerous."

Guest

Guest





It sounds like this woman knows more than she's letting on.

Guest

Guest





Alpha wrote:It sounds like this woman knows more than she's letting on.
It does, doesn't it? This reminds me of the case described in the video, "A Nose For Crime," where the Doberman dogs found the body several feet down. The killer had stated that the victim had gone away to sort things out with an ex-partner. I just have the feeling here that the explanation might be similar and that woman has some answering to do.
Body of lottery winner found buried in Florida
The body of a former truck driver's assistant who won $17m in a lottery in 2006 has been found buried under a concrete slab in a backyard in Florida.
Abraham Shakespeare, who was barely literate, went missing nine months ago after complaining of being exploited by hangers-on who tried to take his money.
His body was found on Friday behind a home belonging to the boyfriend of a woman who befriended him in 2007.
Police believe he was murdered, but have not yet arrested anyone.
Hillsborough County sheriff's detectives used fingerprints to identify Mr Shakespeare's body, which they found covered by a concrete slab in a backyard in Plant City.
Police do not yet know how he died, but they believe the woman, named Dorice Donegan "Dee-Dee" Moore, may be able to shed light on what happened.
'Better off broke'
A tip-off led detectives to the grave behind the home of Ms Moore's boyfriend Shar Krasniqi.
Mr Shakespeare bought the winning ticket at a store in the town of Frostproof but his brother, Robert Brown, said he often wished he had never won.
"'I'd have been better off broke.' He said that to me all the time," Mr Brown said.
Samuel Jones, a childhood friend of Mr Shakespeare's, said: "He really didn't understand it at all. It was moving so fast. It changed his life in a bad way."
Mr Jones said his friend would tell him: "I thought all these people were my friends, but then I realised all they want is just money."
Among the new acquaintances was Ms Moore.
Property records show her company, American Medical Professionals, bought his home for $655,000 a year ago.
Not long afterward, detectives said, she helped him open a company and gave herself the ability to sign for money.
She withdrew $1m and later told detectives Mr Shakespeare gave her the cash as a gift. She bought a Hummer, a Corvette and a truck, and went on holiday.
Mr Jones said his friend lived a humble life, and just before he bought the winning ticket he joined a church and was baptised.
"When he won the lottery, he forgot about being saved," Mr Jones said.
Mr Shakespeare's friends and family said when he went missing, they had hoped he was on a beach somewhere in the Caribbean.
http://news.bbc.co.uk/2/hi/americas/8489582.stm

Guest

Guest





Hi Alpha, I posted about this finding of the body, yesterday, I wonder if Dog's were used ?

Guest

Guest







Similar topics
---
Permissions in this forum:
You
cannot
reply to topics in this forum