Michael Dixon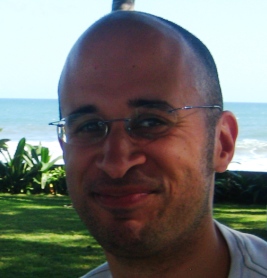 Age:
33
Missing since:
October 19th 2009
Michael Dixon, a 33 year old British journalist based in Brussels, disappeared while on vacation in Costa Rica. He was reportedly last seen leaving his hotel walking toward Playa Tamarindo on October 19th. His hotel room was found undisturbed and all of his belongings accounted for.
A large scale search is being run in Costa Rica and the family are urging anyone who may have any information about Michael or his whereabouts to come forward.
A Facebook group has been set up to raise international awareness of Michael's disappearance
Do you have any information?:
Missing Abroad is running a confidential hotline based in Panama for information. Please call (+507) 836 5065
From the UK you can call our 24 hour central freephone information hotline on 0800 098 8485. Calls will be free from landlines but may be charged from mobiles.
If you prefer you can email any information to operations@missingabroad.org
All information will be treated in the strictest confidence and you do not need to leave your name.

Guest

Guest





Journalist missing in Costa Rica
Michael Dixon
Michael Dixon travelled to Costa Rica after spending a week in New York

The family of a British journalist missing in Costa Rica says searches for him are continuing.

Michael Dixon, 33, was last seen by staff at the Villas Macondo hotel in Playa Tamarindo on the Pacific coast at 0900 on 19 October.

Hotel staff raised the alarm after he told them he was going swimming at the popular surf resort and did not return.

A foreign office spokeswoman said his family was being provided with consular assistance.

Mr Dixon's brother David told users of a Facebook group set up to help find Mr Dixon on Sunday: "Still no sign of Michael. The search continues."

He wrote on the social networking site that searches for Michael had already been carried out by air, boat and foot.

Mr Dixon had travelled to Costa Rica after spending a week with friends in New York.

Tamarindo security ministry official Sabino Reyes said the hotel reported Mr Dixon missing after he did not return after going swimming.

He had told staff there that he was intending to stay for one night or maybe more.

Information about the search on the Facebook campaign page says his hotel room was found undisturbed with all of his belongings accounted for.

His family and friends first became concerned about him when he failed to report for work for the first time in seven years on Monday.

Mr Dixon works in Brussels for RISI, an American company providing information on the forestry industry.

The Foreign Office spokeswoman said: "We can confirm that a British national was reported as missing in Tamarindo Beach, Guanacaste, Costa Rica on 21 October 2009."

Mr Dixon is about 5ft 6in tall (1.7m) and weighs around 10st 2lb (65kg) and was wearing shorts and a T-shirt when last seen.

Guest

Guest





British Journalist Missing In Costa Rica
Share

Share Comments
9:39pm UK, Sunday November 01, 2009
Andy Jack, Sky News Online
A British journalist has been missing in Costa Rica for more than 10 days.

Missing Michael Dixon pictured on the Facebook site set up to help find him
Michael Dixon was last seen at a hotel in Playa Tamarindo on the morning of Monday, October 19.
The 33-year-old told staff at the Villas Macondo he was intending to stay for one night, or maybe more, after spending a week with friends in New York.
On Sunday, his brother David told users of a Facebook group set up to help find Mr Dixon: "We have searched in the air, we have searched by foot and we have searched by boat.
"Still no sign of Michael. The search continues."
The 33-year-old British citizen was working in Brussels for RISI, a US business-to-business company in the forestry industry.
He was travelling alone in Costa Rica when he went missing and his family and friends first became concerned when he failed to report for work for the first time in seven years on Monday.
The Foreign Office confirmed that Mr Dixon was reported as missing in Tamarindo Beach, Guanacaste, on October 21. "We are providing consular assistance to the family," said a spokeswoman.
Mr Dixon is 5ft 7ins (1.7m), 10st 3lb (65kg) and was wearing shorts and a T-shirt when last seen.
:: Anyone with information is urged to email findmichaeldixon@gmail.com
 

Guest

Guest





Search Continues for Missing British Journalist Michael Dixon; Family Raises Concern Over Accuracy of Last Reported Sighting on October 19

Prne November 5th, 2009

TAMARINDO, Costa Rica - The family of missing British journalist, Michael Dixon, continues to search for him following his disappearance in Costa Rica. Michael was reported missing over two weeks ago in Tamarindo, Guanacaste, where he was on holiday.


Costa Rica is a popular holiday destination for millions of tourists each year and this industry sector yielded USD 1.9 billion in foreign currency in 2007. Despite its reputation of being a relatively safe country in Central American terms, Michael's disappearance is the latest in a string of incidents in the Guanacaste region. According to the local newspaper, A.M. Costa Rica, David Gimelfarb from the USA went missing there in August this year and Craig Snell, a US expatriate, disappeared in February 2009.

Michael's disappearance has been widely reported in the Costa Rican press and the international media - including the BBC, Sky News, La Nación and PR Newswire. A Facebook group set up to help find Michael now has over 1,500 members: Help Find Michael Dixon

www.facebook.com/group.php?gid=165326214690#/groups/edit.php?members&gid=165326214690

Group members have successfully alerted the media to Michael's disappearance and gained valuable support from locals in Tamarindo, who are distributing flyers in the town.

Timeline so far: - 18 October: Michael checks into the Villas Macondo at 3 pm - 19 October: Michael is reportedly seen leaving his hotel in the early morning - 21 October: Hotel calls local police to tell them Michael is missing and checks the local hospitals - 21 October: Foreign Office receives report from the hotel that Michael is missing - 26 October: Michael's family and colleagues become concerned after he fails to turn up for work. Colleagues gain access to Michael's email and find a message in his mailbox dated 21 October from the Villas Macondo hotel, expressing concern that Michael has disappeared - 26 October: Police search Michael's hotel room and find the majority of his belongings intact - 29 October: Members of Michael's family start to arrive in Costa Rica - 31 October: Searches begin by boat and plane

Many different unconfirmed theories are being put forward about Michael's whereabouts, but his family members are keeping an open mind, especially since concerns have been raised over the accuracy of the October 19 morning sighting. As a result, Michael's family is anxious to find out about his movements on the evening of Sunday 18th October.

David Dixon, Michael's brother, commented, "We are working with Costa Rican authorities, the British Foreign Office and the Red Cross to find Michael, but we would appreciate information from local people in Tamarindo who may have seen him in the town, especially on Sunday 18th October or Monday 19th October."

Anybody with information is asked to contact the numbers below. All calls will be treated confidentially.

Scott Simpson - (+506)8896-4120
OIJ - (+506)8865-7629 OR (+506)2681-4062
Hotline - (+507)836-5065
Email: findmichaeldixon@gmail.com

Donations to help with the search can be made online at this link: fundraisers.everyclick.com/info.xq?id=1131350&fundraiser-name=Lucie-Blackman-Trust&tb=1

(Due to the length of these URLs, it may be necessary to copy and paste the hyperlinks into your Internet browser's URL address field. Remove the space if one exists.)

About Michael Dixon:

Michael is a 33-year-old male, based in Brussels, Belgium. He was born in Salford, England and grew up in France. His height is approximately 1.70 m and he weighs around 65 kg. Michael is of slender build, with black short hair that is balding. His eyes are light brown and his shoe size is 6 (European 39). He speaks fluent English and French and has limited Spanish language skills.

Press contacts: Clive Stephenson - +1-912-492-6485 David Dixon - +44-79-207-922-04
Source: Family of Michael Dixon

Anybody with information is asked to contact the numbers below. All calls will be treated confidentially. Scott Simpson - (+506)8896-4120, OIJ - (+506)8865-7629 OR (+506)2681-4062, Hotline - (+507)836-5065, Email: findmichaeldixon at gmail.com; Press contacts: Clive Stephenson - +1-912-492-6485; David Dixon - +44-79-207-922-04

Guest

Guest





Family scours Costa Rican town for missing relative, Michael Dixon last of four tourists to disappear in Tamarindo
Published: Sunday | December 13, 2009


Mel Cooke, Gleaner Writer


It could have been a tale from a Louis L'Amour western about the mythical Sackett clan. One member of the family finds himself in trouble, the odds stacked against him, and the male relatives converge on the scene, loaded for bear and itching to tackle all comers.

However, the concern and the gathering in Tamarindo, Guanacaste province, Costa Rica, were about the only similarities after Michael Dixon simply vanished on Sunday, October 18 (which his family believes) and Monday, October 19 (the official date utilised in the investigations).

There were no clattering hooves, as Michael's brother David and cousins Clive Stephenson, Anthony Dixon and Julian Dixon flew to Costa Rica from London, Savannah (Georgia, United States), Toronto and Kingston, respectively. There were no confrontations, wisps of gunsmoke, barely there trails to ferret out.

And of Michael Dixon, there was and still is no sign. No blue hotel towel that he was supposed to have left the Villas Macondo Hotel with, no shorts or T-shirt that he was reportedly wearing, no body.

Simply nothing.

Julian Dixon and Clive Stephenson got to Costa Rica on October 30, a day after David, Anthony getting there in mid-November. There are doubts about Michael actually leaving the hotel on October 19, Julian Dixon saying from Kingston, "there is a lot of evidence that says he went missing on Sunday night, not Monday".

SEARCH

The hotel's owners went to the local police on Wednesday, October 21, and the investigative arm, the OIJ, the following day. The OIJ took pictures of Michael's hotel room on Monday, October 26. Julian said the hotel's owners had not touched the room and the bed had not been slept in, pointing to a Sunday night and not Monday morning disappearance.

The quartet's exhaustive - and exhausting - efforts to find their relative in the small town over a period of weeks were futile. David was the last to leave on November 27. Informal street interviews, searching the coast and two estuaries outside the town, air search by light plane, canines used by a search team from the US, checks at hospitals, police stations and morgues - all turned up no trace of Michael Dixon.

They stuck together and were always on their guard. "We spoke to everyone. The rich, the poor, the homeless, the Red Cross, drug dealers," Julian said. The Red Cross helped for two days.

David, Clive, Anthony and Julian all stayed at the Villas Macondo, a far way and a far cry from the family gatherings in Jamaica. Michael Dixon, a British national working as a magazine editor in Belgium, is the son of Jamaican Hubert Dixon, who migrated to England, and his wife Lynn. "He (Michael) is my father's nephew," Julian explained. "They came down every two years at one point. I know them as long as I know myself."

His grandparents are from Clarendon.

"This has really hit hard on two different levels," Julian told The Sunday Gleaner. There is not knowing if Michael is alive or dead and also three years ago, there was the tragic loss of the youngest cousin in the family.

Julian also describes his cousin as a very "safe" person, not prone to taking risks. An experienced traveller, he had visited other countries before, including Thailand, doing the same kind of wandering cross-country exploration he was on in Costa Rica, staying a few days in one place and then moving on.

There is at least one element of the Tamarindo that was not safe, though, as the lifeguards were off duty over payment issues at the time Michael disappeared. And Julian said "there is just this level of nonchalance".

This is despite Michael Dixon being the third tourist to go missing in Guanacaste in eight months. David Gimelfarb from Illinois, USA, went missing on August 11 and Craig Snell from Florida vanished on February 18. Australian student Brendan Dobbins went missing on March 4, 2005, during the spring-break period. Bones found in the mangroves in mid-June are thought to be his, based on dental evidence.

Except for Gimelfarb, all the disappearances took place on the coast and the cousins searching for Michael Dixon actually met with Gimelfarb's parents, who were in Guanacaste for three and a half months looking for their child.

unchanged situation

Julian left Costa Rica on November 13, the situation unchanged from when he went there. "It felt like I had failed family and failed him," he said. "We were not one step closer. We were still at square one. For us to not have any idea, it still hurts. It is hard to get up and focus on other things. Just the little things, like watching TV, he can't do that right now. Even being back, speaking to David, speaking to Clive, it is hard to lay your head down, get some rest."

The investigation is still open, but if there is no progress it won't be forever. The family is working through the Lucie Blackman Trust as has also set up Help Find Michael Dixon on Facebook.

"It is hard to think of someone of good spirit, a good heart, to be snatched up away from you," Julian Dixon said. At Christmas, Michael and David would normally visit their parents in France and Julian said "especially at a time like now, Christmas, it is leaving a hole in our hearts".

"We can't let this fade. We need to know what happened to Michael," he said.

Guest

Guest





Croydon man searches for brother missing in Costa Rica
9:40am Thursday 31st December 200

A man is desperately searching for his missing brother who mysteriously disappeared while on holiday in Costa Rica.

David Dixon, 30, from East Croydon has just returned from a month-long search for journalist Michael Dixon.

The 33-year-old disappeared from his hotel room in Tamarindo between October 18 and October 21. To date police have no idea what has happened to him.

Mr Dixon found out his only brother was missing on October 26 when work colleagues at the magazine he wrote for in Brussels became worried when he did not return from his holiday.

His frantic family began to make a number of calls to try and find out what had happened. By Thursday October 29 they were no closer to discovering where Michael was and so his brother flew out to Costa Rica and met up with two of his cousins to try and find him.

Mr Dixon said: "I was out there for a month searching. We found nothing. It was difficult just getting things moving, it was difficult to keep hope.

"He was travelling alone and his belongings were found in his hotel room. Initial theories about a swimming accident have been discounted and as a very close family we are absolutely certain he has not disappeared of his own accord."

Michael's family are convinced he has been the victim of a crime, although local police have uncovered no evidence of this.

Mr Dixon and his three cousins scoured the area around Michael's hotel, conducting searches by air and water and calling in special canine searchers from the USA to try and locate the missing journalist.

Eventually they have had to return to their lives, no closer to finding out where Michael is or what happened to him.

Michael's parents, who live in France, called a press conference in Britain to plead for information.

The family has set up a Facebook group, Help Find Michael Dixon, which has more than 2,600 members. Friends and family continue to leave messages for Michael on the social networking site.

Mr Dixon said: "At the moment we are hoping we can get the UK police out there, we are liaising with the foreign office to try and get UK police to make a search.

"We are a close family, no one can really function. Everyone is looking to me for updates. It is frustrating having no information.

"You see this kind of thing on the news and you never think it will be your family that is affected. It is indescribable what we are going through.

"I am going to France to spend Christmas with my family, my mum and dad do not want to celebrate it without Michael but I want to be with them."

Guest

Guest





Update


Michael is still missing

Guest

Guest





---
Permissions in this forum:
You
cannot
reply to topics in this forum