Information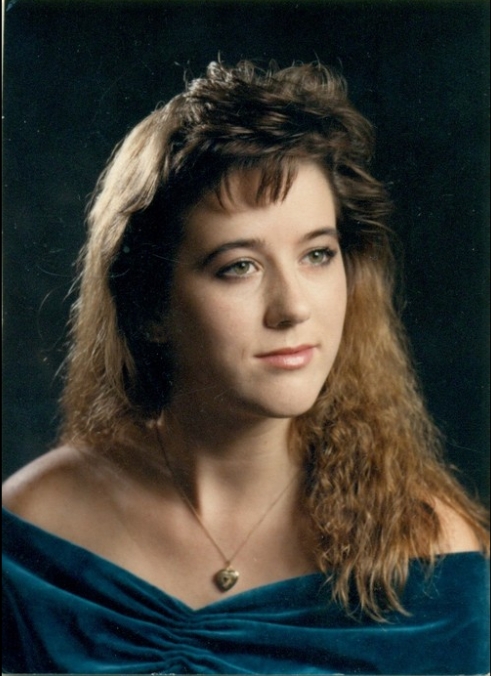 Missing From: Belen, New Mexico
Missing Since: 20th September, 1988
Date Of Birth: 28th February, 1969
Age then: 19
Height: 5' 7"
Weight: 120lb
Eye Colour: Green
Hair Colour: Brown
Race: White
Gender: Female
Tattoo's/Identifying Features:
Tara has a large scar on the back of her right shoulder and a scar on her calf.
She has a dime-sized brown birthmark on the back of one of her legs. She has a lazy eye.
Tara has a cowlick on her right temple.
Medical Conditions:
N/A
Nicknames/Alias:
N/A
Case Number:
1990-001228-001
NCIC Number:
N/A
--------------------------------------------------------------------------------
Circumstances
On the 20th September 1988 at 9.30 am 19 year old Tara Calico set out from her home on Brugg Street (now Brugg Road), Belen, Valencia County, New Mexico on her usual daily 35 mile round trip bike ride. It was a route she constantly took – south along highway 47 to the railway line and back north That day she was using her Mums mountain bike. It was a neon pink colour with yellow control cables and sidewalls. Tara told her mum-Patty Doel-she would be back by 12:00 and if she wasn't asked if her Mum could come and collect her. It was the last time Patty was to see Tara.
What is known of that day is this: Tara was due to play Tennis with her boyfriend at 12:30 pm, she had deliberately left her racket at home neatly laid out along with her tennis clothes, balls, schoolbooks and purse, things she needed to collect when she got back to go play. That morning she had asked her mum to rewind two cassette tapes so she could listen to them. When she set out at 9.30 am she had her yellow, sports model Sony Walkman with her along with a tape by the band 'Boston.' Tara made it to her destination- the railroad 18 miles South- and it is known the greater portion of the journey back North. It is around 11:45 am when Tara is just 2 miles from home that she goes missing. That is certain through a piece of evidence that was found the following day and witnesses that came forward saying that they had seen her. Some of those witnesses said that they had seen Tara followed by a 1953 Light Coloured Pick-up Truck with a camper shell.
At 12:05 pm Patty went looking for Tara, Although tracing the route Tara took, no trace of her was found. Her Mum feared the worst. Searching for clues wasn't helped by the fact that it rained that day and so potential evidence was washed away.
The next day, while out searching Patty spots the outline a cassette tape by the band 'Boston' in the mud on the South Shoulder between 1-3 miles from where she was last seen. Bike Tracks that look like skids are on the Northbound stretch close to where the cassette was found. The only other clue was found 19 miles East from that point at the remote John F Kennedy Campground in New Mexico. The Small plastic screen from Tara's Walkman was found there.
--------------------------------------------------------------------------------
Investigating Agency:
Valencia County Sheriff's Department
505-865-9604
OR
Federal Bureau Of Investigation
Albuquerque, New Mexico Office
505-224-2000

Guest

Guest





---
Permissions in this forum:
You
cannot
reply to topics in this forum