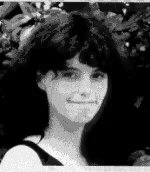 AGE PROGRESSED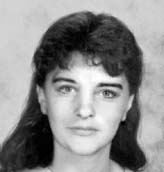 Original and age progression photos shown. See
www.missingkids.ie
Ciara Breen has been missing from her home of Batchelors Walk, Dundalk since the early hours of Thursday 13 February, 1997.
Ciara is described as 5'5" in height, long dark brown hair, blue eyes. She was aged 18 years when she went missing.

Guest

Guest





My daughter's name is Ciara Breen.
She disappeared in the early hours of the morning of February 13th 1997.
There was no argument, no hassle at all. The only thing that was different about that night was that I was going for results for cancer that day and that might have enticed her to go out to talk to somebody and that's the only reason that I can come up with; it was the early hours of the morning between approximately one o clock and ten to two. She had been hanging around with a crowd that I thought I had her away from, but within that crowd was two professional runaways, for want of a better word. Through speaking with them she would have some idea of where to go and what to do. It turned out that I had got cancer but I'm fine; all I want is for my daughter to get in contact, or for her to come home. No matter what had happened when she left, nothing can be as bad as being here not knowing what has happened to her or where she is. There are no recriminations; the whole family loves her very much. There's no trouble from the Gardi here, they just want to find her and know she's okay too. I would just beg anyone out there who might know Ciara or where she is, please get in contact, through the police, T.H.O.M.A.S., the Salvation Army, anybody.
Ciara was 17 when she left. She's 19 now. She would have been 18 five weeks after she left. She has a dental problem and she was so looking forward to having the problem with her front teeth sorted out and it would be a way of recognising Ciara, she has a dental problem, and that was finally going to be fixed up and actually the teeth at the moment are sitting at the Dentist waiting for her to come home. She was so looking forward to that being done.What is heartbreaking, is that she was so looking forward to her 18th birthday as well.
As I said, she left between 1am and 1.50am, in the space of an hour. She left the sitting room window open, and the Gardi think, because they found her key behind her radiator in her bedroom, it must have fallen out of her jeans or something, and she didn't want to open the door in case she disturbed me in the next room, that's the theory, that the sitting room window was open to get back in.
She is an only child and I've lived my life for Ciara, her father and I split up when she was born and its just been me and her all that time. We lived with my parents up until Ciara was 15 years old. Ciara had a family upbringing. She was always quite quiet in herself, I've seen her on several occasions go into a butcher and buy meat for a stray dog, she loves animals and hates cruelty of any kind.
Ciara is about 5'5" tall, she has shoulder length dark brown hair, dark blue eyes, sallow complexion and you would know it was Ciara on account of the problem with her front teeth. She is a very slim build, only a size 10, she didn't speak with any sort of an accent that you could pin down, but there was one thing: if she got in any way excited she was inclined to repeat herself.
It's hard, and I am not going to say I'm a very religious person, but I have a very deep faith of my own and I don't think I'd be standing now if I didn't. He has carried me along this far and I don't think He will put me down now. Christmas is very hard. Last Christmas I didn't put any decorations up at all. It was something Ciara and I had always done together and I did not want to do it, I don't want any Christmas decorations in my home until I know that Ciara is okay, or please God if she came home.
There was no row or anything. The last thing she said to me; she always came in for a chat before she went to bed, or I went in to her, and I said "Goodnight Ciara I'll see you in the morning" and she said "Goodnight Mom", she always called me Mom, she said "I love you Mom, don't worry about tomorrow everything is going to be fine" I said "I know, I love you, Goodnight" and I said "get up when I call you in the morning pet won't you", she said "I will, I promise, I love you Mom", and that was it, I have that to hang on to, the last thing she ever said to me... I love her so much
http://www.users.globalnet.co.uk/~edges/online/issue16/p7.htm
CONFIDENTIAL SERVICE
Father Jim McCartney, the editor of Edges Magazine, is available if you wish to speak to him about Ciara. Her mother is desparately wanting to know if she is alright.
Your Information will be treated in TOTAL confidence
Tel 01254 59240 and ask for Father Jim

Guest

Guest






---
Permissions in this forum:
You
cannot
reply to topics in this forum