Endangered Runaway
MARISSA LOPEZ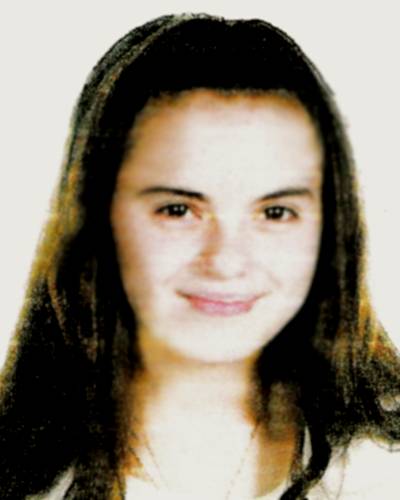 DOB: Jun 11, 1993
Missing: Sep 2, 2007
Height: 5'3" (160 cm)
Eyes: Brown
Race: Biracial
Age Now: 15
Sex: Female
Weight: 110 lbs (50 kg)
Hair: Brown
Missing From:
PRAIRIE VILLAGE
KS
United States
Marissa may be in the company of an adult male. They may have traveled to Mexico City, Mexico or Veracruz, Mexico. Marissa is Biracial. She is White and Hispanic.
ANYONE HAVING INFORMATION SHOULD CONTACT
National Center for Missing & Exploited Children
1-800-843-5678 (1-800-THE-LOST)
--------------------------------------------------------------------------------
Prairie Village Police Department (Kansas) 1-913-642-5151

Guest

Guest





Some children are just so vulnerable

Guest

Guest





http://findmarissalopez.facesofthemissing.org/
Marissa Lopez is Missing
Hi my name is Lesa and I am Marissa's Aunt. She is 14-years-old and she is missing. I want to share with you what led up to her disappearance. Marissa's family found out she was secretly dating a 21-year-old male by the name of Alberto B. Estrada for about a year. Her brother Johnny went to Alberto's place of employment and told him to stay away from Marissa. After Johnny told Alberto to stay away from his sister, Marissa's father, John, visited Alberto and made the same request - stay away from his daughter. What we have come to believe at this point is that Alberto left the state prior to Marissa's disappearance. We found out after Marissa disappeared that she had been writing Alberto since he left and it looked like she made plans to meet him and run away with him. We have not seen or heard from Marissa since September 2, 2007.
Marissa Discovered Missing
Marissa's sister Terra came home to pick her up and take her to work. She pounded on Marissa's bedroom door for several minutes, receiving no response she decided to go outside and look in the window. She looked into the bedroom through the window and discovered Marissa was not there. We have heard rumors she might be pregnant and we believe she is with Alberto.
Family Losses Multiply
It is so hard not knowing where your child is, you dream about her all the time, you worry all the time, you cry all the time, you spend endless hours with very little sleep writing blogs, searching everywhere, passing out fliers etc. We had been doing this for 2 months when Marissa's father received a telephone call from the police asking him to meet them at his home on October 31st, 2007. John was praying it was something about Marissa. However, he had also been worried about Marissa's sisters Terra and Desirae for several hours. They should have been home by now from visiting family in Wichita Kansas, a four hour drive from Prairie Village, Kansas. When he got home, his son, Johnny was crying and John knew it was bad. That's when he was told that Terra and Desirae had died in an automobile accident. Terra had lost control of her vehicle, hit a guardrail and went down an embankment. You can view the story on Youtube.com. I cannot tell you John's feelings. Maybe he will write and tell you. I know as a parent who has lost a child it is the worst thing to hear that your child did not make it, let alone two. We know where Terra and Desirae are, as hard as it is to try and digest. You can read their obituary at Porter Funeral Home.com. Also, feel free to leave condolences for the family.

Guest

Guest





Now we need our Marissa home. We do not think that she knows her sisters are dead or she would have come home. Can you please help us find her?

No matter where you live, please view Marissa's missing poster. However, if you live in Texas or Mexico it is very important to view the poster because these are the two places we believe Marissa and Alberto may be. If you can, print a few of the posters and post them in your neighborhood or tape one on the window of your vehicle so people will see her face. All three girls' stuff is in Marissa's room now. A note from her father to her sits in the window sill, a bouquet of flowers I made for her from her sisters' funeral, one flower from each arrangement hangs drying - a letter I wrote to her with it. Her sisters' belongings are waiting for Marissa to look through, cry and remember them. I cannot write any more right now. My heart is broken for everyone - my brother, nephew, our family, my nieces in Heaven, and especially our Marissa.

Guest

Guest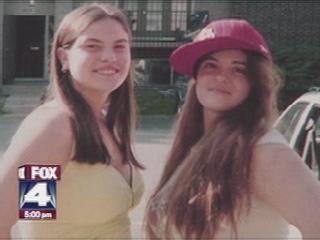 Last Edited: Thursday, 01 Nov 2007, 5:32 PM CDT
Created: Thursday, 01 Nov 2007, 5:25 PM CDT
lopez sisters
Lopez Sisters
Two Prairie Village sisters are dead after swerving to avoid a deer on I-35 Wednesday night. Now the teen's mourning father hopes a runaway sister will return home.
John Lopez hopes the news of Terra, 18, and Desiree's, 16, deaths will reach 14-year-old Marisa and encourage her to come home.
Lopez said his daughters were heading back from Wichita when the wreck happened Wednesday evening.
"They think that she swerved to not hit a deer or that it was possible that she could, she dozed off and fell asleep, but he thinks it was a deer," Lopez said.
The Kansas Highway Patrol said Terra was behind the wheel of her Camero when it left the road, hit a guard rail and went down an embankment, landing upside down.
"He told me that the car flipped and they died on impact and that there was no suffering and they were in the car when they were found," Lopez said.
Lopez said he raised his children alone for the past 10 years after his divorce.
Johnny Lopez says he and his three sisters were close, but life hasn't been the same without Marisa who ran away September 2. Now he said without Terra and Desiree his life will never be the same. His only hope now is for Marisa, believed to be in Dallas, to come home.
"Marissa, me and dad are here and hopefully you are able to see this and hear about the girls and, you just come back to us," Johnny Lopez said.
Monica Evans, FOX 4 News
Family fears daughter taken to Mexico
Reported by: Russ Ptacek
NBCACTIONNEWS.COM
Last Update: 10/04 10:13 pm
PRAIRIE VILLAGE, Kan. - A 14-year-old Prairie Village girl is missing and her family fears she's been taken to Mexico. They think she's run off with a 21-year-old man.
The dad thought he'd scared the man into leaving his daughter alone but he just recently discovered his daughter has secretly been seeing the 21-year-old over a year, since she was 13. Marissa Lopez's family has plastered her picture on their cars and missing posters.
"I worry every night," said Marissa's father John Lopez.
After her disappearance, September 2nd, they found her calendar marking the day as a special day along with notes she'd written the man specifying the 8:00 time he was to pick her up. Ten minutes later her room was empty. "I kept banging on the door and kept telling her that she needed to get up," said Marissa's sister Terra Lopez. "But there was no answer and the door was locked." Only hangers remain on her side of the closet. They think she snuck out the window.
"I forbad him to see her," said John.
When Marissa's father learned the girl was dating a 21-year-old he confronted the man who agreed to end the relationship. "I told him I was going to the police, so I started going to the police, and he called me and said he was just going to go back to Mexico," said John. John Lopez fears his daughter is now in Mexico or on her way to Mexico. And because Marissa is a runaway Lopez fears embassy officials and police are slow to act because there's no proof the man has done anything illegal. "I was told by the police that if for some reason they are together and she's pregnant he could be facing up to ten years in jail," said Lopez. "But that's if she's in the U.S." Marissa's father hopes she's still in the metro.
If you have any information you can call Prairie Village Police or the tips hotline at 816-474-TIPS.

Guest

Guest





If you know where Marissa is please contact any of the persons or agencies listed below. You can remain anonymous.

National Center for Missing & Exploited Children 1-800-843-5678 (1-800-THE-LOST)

Prairie Village Police Department (Kansas) 1-913-642-5151

John Lopez 1-913-514-4185 Father

Johnny Lopez 1-913-221-6342 Brother

Email

Guest

Guest






Guest

Guest





OMG!! That is horrible. I feel so bad for that poor father and the rest of the family too but that man has lost 3 daughters. How much can one person take.

CaptnMorgan

Reg Member








Number of posts

: 227


Age

: 48


Location

: Texas


Warning

:




Registration date :

2009-08-21




---
Permissions in this forum:
You
cannot
reply to topics in this forum