http://www.telegraph.co.uk/news/newstopics/mps-expenses/7946745/MPs-expenses-disgraced-MPs-obtain-secret-refunds.html
MPs' expenses: disgraced MPs obtain secret refunds
A grandee who charged taxpayers for servants' quarters and a minister who claimed for dog food are among 23 MPs who secretly clawed back cash repaid during the expenses scandal.
By Rosa Prince, Political Correspondent 4:19PM BST 15 Aug 2010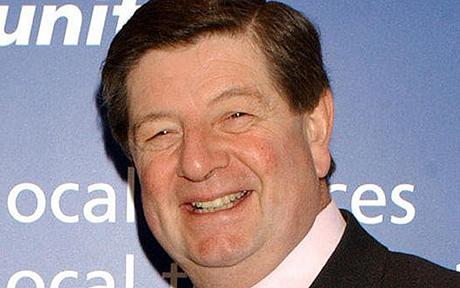 Sir John Butterfill accepted a secret refund after repaying claim for servants quarters

Anne Cryer and her son John, who were both MPs, claimed parliamentary allowances while designating the same flat as their second home. The flat was owned by other members of their family.
The payments were made last summer at the height of the furore over MPs' expenses, as the public vented its anger about the widespread abuse of the system.
However, it has emerged that since then nearly two dozen current and former MPs have quietly asked for the money to be returned, after receiving lower than expected demands from the House of Commons authorities to repay overclaimed expenses.
Among them was Sir John Butterfill, a former Tory MP denied a peerage by David Cameron earlier this year after being caught up in a lobbying scandal, who had more than £15,000 returned after he claimed for the costs of the servants' quarters at his country mansion.
Cheryl Gillan, the Welsh Secretary, was repaid £4.47 – the same amount she returned after it emerged that she had claimed for dog food on her second home expenses.
The refunds followed the audit of all MPs' expenses carried out last year by Sir Thomas Legg, which resulted in more than half being made to return money to the taxpayer.
RELATED ARTICLES
Clegg sees 'light at the end of the tunnel' 16 Aug 2010
Tory MP Sir John Butterfill to pay back £60,000 28 May 2009
Tory MP paid no tax on £600,000 house profit 27 May 2009
Lobbying scandal: timeline 23 Mar 2010
Cheryl Gillan repays dog food bought on MPs expenses 13 May 2009
Cheryl Gillan claimed for dog food 11 May 2009
There was criticism at the time of the audit, because, under the terms of his remit, Sir Thomas was required to make his findings against the rules at the time – which have since been roundly discredited as being too generous.
He did not take into account claims which were viewed by the public as morally wrong – such as the use of legal loopholes to avoid paying property taxes, which many MPs exploited to make tens of thousands of pounds of profit.
Many MPs had already made repayments over claims which had attracted public anger, often making great fanfare about returning money to the taxpayer.
However, after the audit, the Commons authorities secretly wrote to MPs whose Legg demands were lower than the amounts they had previously returned.
A Commons official said: "They were asked to confirm whether or not they would require a refund."
Following a Freedom of Information request by a Sunday newspaper, it has now emerged that 23 MPs took advantage of the opportunity to claw back sums ranging from Mrs Gillan's £4.47 to £15,114.30 for Sir John.
The former Tory backbencher claimed thousands of pounds in council taxes for the servants' quarters at his six bedroom house.
A spokesman for the Welsh Secretary said: "How this figure was reached is a matter for the committee."
Other MPs who accepted refunds include Iris Robinson, the disgraced former Democratic Unionist MP who stood down after channelling money from party donors to her 19-year-old lover, who received £300.
Ann and Alan Keen, who were dubbed Mr and Mrs Expenses after declaring that a house in her constituency which they left unoccupied was their main property, allowing them to claim second home expenses on a luxury apartment beside the Thames, each received nearly £1,000.
Andrew Lansley, the Health Secretary, applied for a £138.80 refund, while former Labour ministers Geoff Hoon, Chris Bryant and John Reid all received money back.
The full list is:
1. Sir John Butterfill £15,114
2. John Reid: £4,604.63
3. Sally Keeble £3,737.74
4. Richard Younger Ross £3,170.92
5. John Cummings £2,727.06
6. Christine mCafferty £2,086.75
7. Joyce Quin £1,504
8. Chris Bryant £1,303.74
9. Joan Walley £1,303
10. Ann Keen £976.86
11. Alan Keen £976.85
12. William McCrea £878.79
13. Stewart Jackson £876
14. Bill Olner £660.97
15. Roger Berry £635.25
16. Paul Flynn £440.87
17. Jon Cruddas £319.94
18. Iris Robinson £299.84
19. Geoff Hoon £245.47
20. Wayne David £189.98
21. Andrew Lansley £138.80
22. Lembit Öpik £40
23. Cheryl Gillan £4.47
If you go to the site there are links to related articles that are worth reading. Just so you know what we are voting for in the next election.

Angelique

Platinum Poster








Number of posts

: 3418


Location

: Freezing in England


Warning

:




Registration date :

2010-08-28



---
Permissions in this forum:
You
cannot
reply to topics in this forum