Missing
Lisa Jane Brown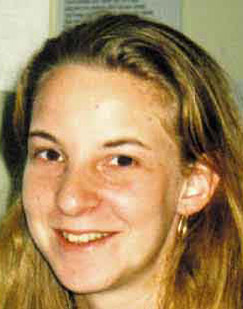 Personal Details
Last seen:
Tuesday, 10 November 1998
Year of birth: 1979
Height: 175 cm
Build: Slim
Eyes: Brown
Hair: Dark blonde
Gender: Female
Circumstances
Lisa Brown has been missing since 12.30am on the 10th November 1998 from the Palmerston Street, Perth City area. When last seen she was wearing casual blue denim jeans, black T-shirt, black high heeled boots. There are fears for her safety and welfare.
National Missing Persons Coordination Centre
1800 000 634
missing@afp.gov.au
www.missingpersons.gov.au

Guest

Guest





June 2, 1999 - Claremont Serial Killer - Following the disappearances of two "sex-workers," authorities are denying the possibility of another active serial killer stalking the streets of the Australian city of Perth. Investigators probing the disappearance of 23-year-old Jennifer Jean Wilby, a mother and massage parlour worker, say it is unconnected to the disappearance last November of prostitute Lisa Jane Brown. Still at-large in Perth is the Claremont Killer who in 1996 kidnapped three women outside a popular nightspot south-west of Perth. Sergeant Tony Potts, spokesman for Operation Storm, the task force formed to search for the missing women, stressed that there was no second serial killer, nor had the Claremont killer struck again.
http://www.mayhem.net/Crime/morg9906.html
Is this the same woman??

_________________________________________________________________________________________________
\'Those who deny freedom to others deserve it not for themselves.\' Abraham Lincoln

---
Permissions in this forum:
You
cannot
reply to topics in this forum