Saskatchewan Jane Doe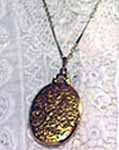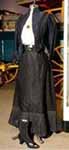 Date Found:
29th June 2006
Location:
Saskatoon, Saskatchewan, Canada
Condition of Remains
Skeletal
Race:
White
Estimated Age:
25 - 35
Approximate Height:
5ft 1in
Approximate Weight:
N/A
Clothing:
Skirt and blouse, undergarment, possibly a corset. Spring or Fall wear
Jewellry:
An 18-karat gold necklace from European origin or an area of European influence, such as Montreal
Eye Colour:
N/A
Hair Colour:
Auburn/Strawberry Blonde
Tattoo's/Identifying Features:
N/A
Forensics Availability
Dentals
Agency Case Number
2006-67978
Porchlight Case Number:
--------------------------------------------------------------------------------
Case Details
The victim was located in an abandoned well by a work crew that was excavating gas tanks at a convenience store, on the east side of the city near Central Avenue and 108th Street. The remains were wrapped in burlap that looked like part of a bag. There was also evidence the woman's left upper arm had been sawed off.
The woman's time of death was placed in the 20 years between 1900 and 1920 by clothing and artifacts. It's believed the victim was middle or upper class, because of the clothing, jewelry and dental work found on her body. Police also found a man's vest and pants on top of the remains, leading investigators to believe the woman might have been killed at the well. The clothing the woman had been wearing was typical of the 1908 to 1916 period. At that time, Sutherland was a railway town of about 1,000 people.
The well the woman was found in must have been abandoned at the time of her death, which suggests it happened after 1914, when Sutherland started getting water piped in from Saskatoon. In 1912, the Shore Hotel was built on the site where the remains would later be found. The building stood empty from 1919 to at least 1927.
--------------------------------------------------------------------------------
Investigating Agency
Please Contact
Saskatoon Police Service - Historical Crime Unit
306-975-8300

Guest

Guest





---
Permissions in this forum:
You
cannot
reply to topics in this forum